Fortnite's Fortnitemares 2023 Release Date and Leaked Details
Fortnite
is a highly engaging game that frequently organizes events where players can participate in various missions and challenges to earn valuable rewards. These events are eagerly anticipated by many players, as they offer exclusive items like skins and cosmetic enhancements. Additionally, Fortnite holds annual events at specific times each year, such as the popular Fortnitemares event which takes place during Halloween month. Since its launch in 2017, Fortnitemares has become a recurring event within the game, and recent leaks indicate that Epic Games plans to host it again in 2023.
Fortnitemares 2023 release date
Historically, Fortnite has followed a consistent pattern for launching the Fortnitemares event each year. This event usually debuts on a Tuesday, so it could potentially be released on October 10, 2023. It typically runs until the first Tuesday of November.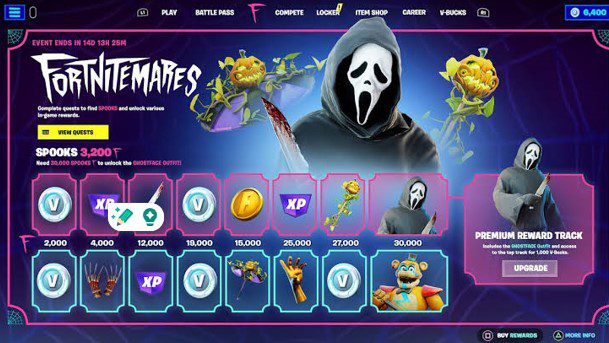 However, this year the first Tuesday of November falls a full week after Halloween. Therefore, it remains uncertain if the developers will choose to prolong the event in order to maintain their previous pattern or conclude it on Halloween itself.
What to expect from the Fortnitemares 2023
The event does not anticipate any significant new releases. Instead, each year we witness the existing characters in the game wearing fresh Halloween-themed costumes. Additionally, the event offers new quests and challenges with a Halloween theme for players to participate in and earn exclusive rewards specific to this occasion.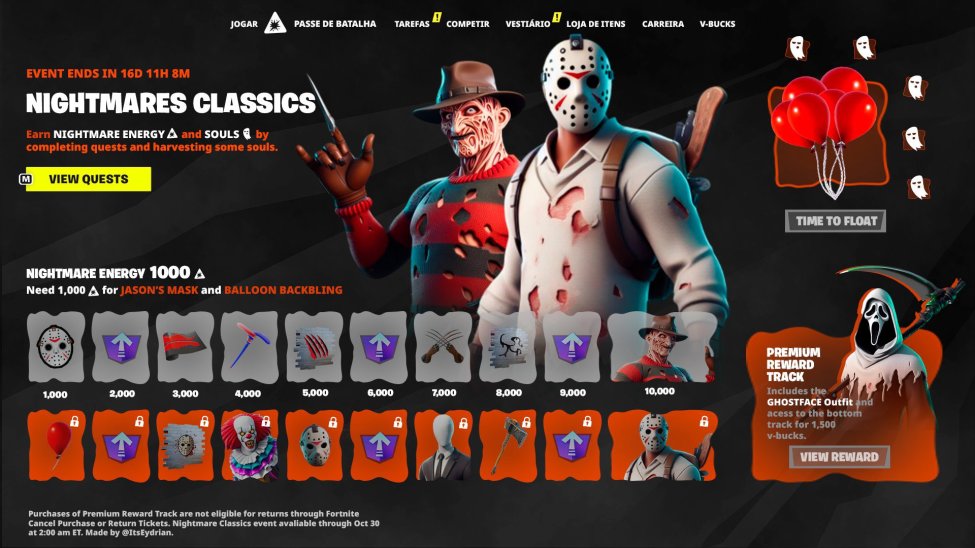 According to leaks from a data miner named Wensoing on X, there will be many new Halloween-themed skins, weapons, and animations featured in the Fortnitemares 2023 event. These include spooky versions of existing skins like Swamp Fishstick and Molton Love Ranger. The Battle Bus will also undergo a special transformation for Fortnitemares 2023, and players can expect both old and new weapons such as Witch Brooms, Candy Launchers, Pumpkin Launchers, etc., to make an appearance in Fortnite.
Additional details from the leaked information indicate that there will be new non-playable characters (NPCs) introduced for the event, and a previously seen NPC called Horde Rush will make a return in Fortnite. The leaks also revealed that Kado Thorne, who was the main antagonist and leader of the Eclipse faction during Chapter 4 Season 4, will transform into a winged vampire specifically for this event. Only time will determine if these leaks are accurate or not.