Free Fire's New Character Ignis Set to Arrive in October 2023 Update
Free Fire October 2023 Update: New Character Ignis
Ignis is a youthful individual who exhibits remarkable abilities. He showcases an unbeatable prowess in combat by harnessing the power of fire. Although Ignis keeps his enigmatic background hidden, many are intrigued about how he acquired these extraordinary skills. His primary focus lies in safeguarding the innocent and opposing those who abuse justice, utilizing his unique talents for this purpose.
Ignis has the ability to create a fiery barrier called the Wall of Fire, which spans across 10 meters and remains active for 8 seconds. This unique power allows Ignis to strategically obstruct vital pathways, safeguard his companions, or catch his enemies off guard as it emerges at a distance of 15 meters ahead of him.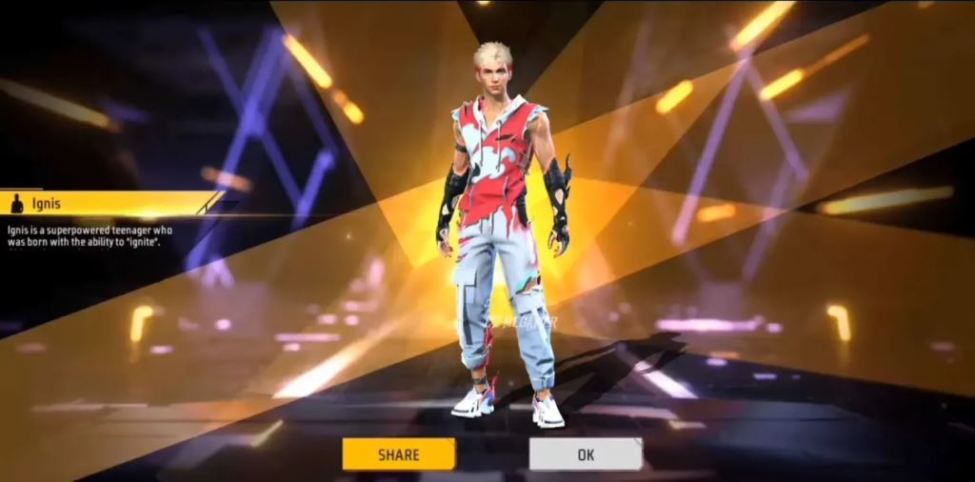 The Paredo de Fogo has more than just the power to block; it also inflicts severe consequences on anyone who tries to overcome it. This includes immediate damage of 30 points, followed by ongoing damage for two seconds at a rate of 10 points per second. Ignis is an extremely formidable opponent in any battle because those who withstand his fire will additionally suffer a loss of 10% durability from their armor.
The introduction of Ignis Free Fire will bring about changes in the gameplay. His abilities promote a more strategic and cautious approach, adding an interesting element to the game. The Wall of Fire can be used strategically to divide the battlefield, separate enemy teams, and create opportunities for surprise attacks. Players will have to consider Ignis' presence when planning their strategies, either adapting to this new challenge or utilizing his unique skills to secure victory.
Due to its unique gameplay mechanics and features like character abilities and pet skills, Free Fire has gained a large active user base. The game offers various powers for each character, allowing players to create their own personalized experience by selecting the ability that resonates with them the most or simply choosing a character based on appearance. Given that previous updates have consistently introduced new characters, players anticipate a similar trend in this upcoming October 2023 update where Garena Free Fire will introduce Ignis as the latest addition to its roster of characters.