Goddess of Victory: NIKKE Unveils 'A.C.P.U.! FREEZE!' Event with New Character
Goddess of Victory: NIKKE A.C.P.U.! FREEZE!: Event Rewards
The Ark is preparing for a large Halloween party, and the A.C.P.U. is seeking help from the Commander due to an anticipated massive turnout. During their patrol, Counters and A.C.P.U. discover that there's a spread of a particular kind of candy that causes people to lose their sense of taste among the population.
Gamers have the opportunity to participate in the A.C.P.U.! FREEZE! event by visiting its dedicated webpage and successfully finishing levels. By doing so, they can earn special items that are redeemable for different prizes like Recruit Vouchers and materials to enhance their skills. In addition, the upcoming event will also introduce a mini-story along with a new character called SSR Quiry. This exciting update is scheduled to go live on October 19th.
Goddess of Victory: NIKKE A.C.P.U.! FREEZE!: New character SSR Quiry
SSR Nikke Quiry, a police officer from the A.C.P.U., demonstrates remarkable dedication to her work despite having impaired eyesight. On October 19th, she will become part of the Special Recruit team after a version update is released. As a Supporter class member known as a Nikke, Quiry's weapon of choice is Cloud Eye—a Rocket Launcher. She belongs to Elysion Manufacturer and possesses Wind as her elemental code.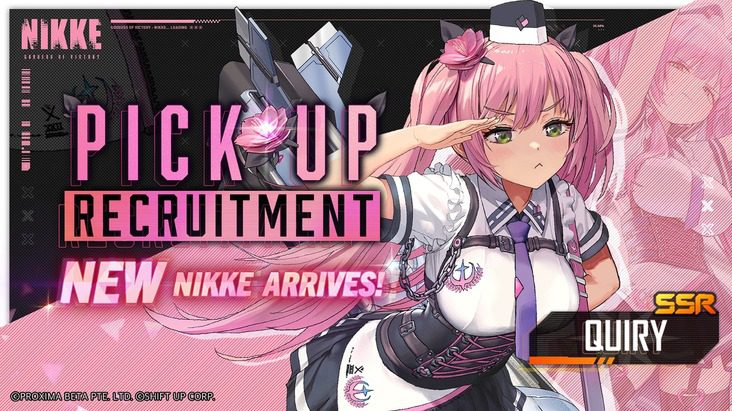 She causes negative effects on enemies and positive benefits for her team's defenders, giving her squad an upper hand in combat. Her powerful skill restores the health of all allies, enhancing their chances of staying alive. Quiry is a versatile character who can both boost and weaken others while also having healing abilities.
Goddess of Victory: NIKKE A.C.P.U.! FREEZE!: Recruit Vouchers
In the upcoming November Mission Pass, players will have access to a brand-new costume called Privaty – Banquet Princess. Additionally, as part of the event festivities, players can enjoy a Login bonus that grants them Recruit Vouchers and development materials if they log in for seven consecutive days. Furthermore, there are new Character packages available after the game's update.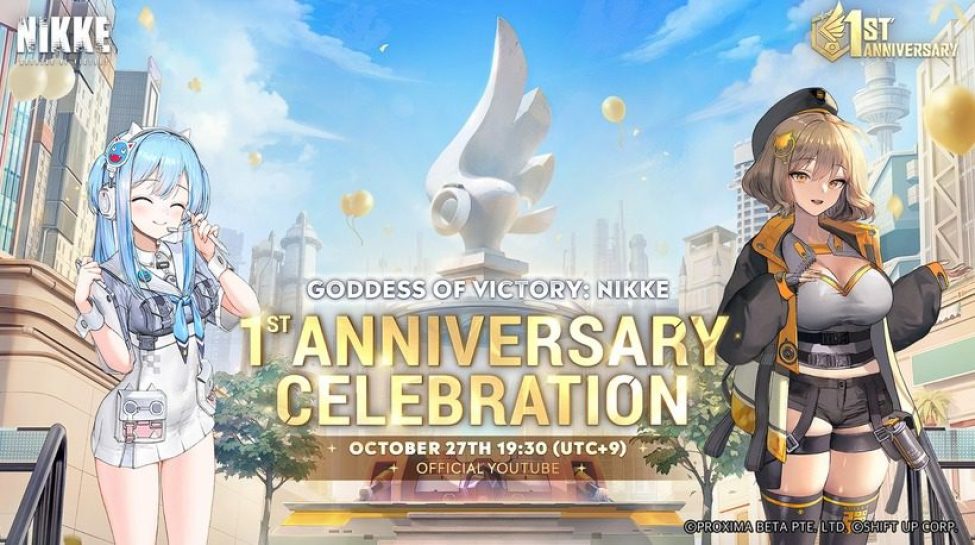 In addition, with the upcoming NIKKE Anniversary for Goddess of Victory, players can get ready for exciting new events, a new SSR (Super Super Rare) character, and special rewards to celebrate the anniversary. On October 27th at 19:30 (UTC+9), there will also be a live stream on the official Goddess of Victory: NIKKE YouTube channel for their first anniversary. Make sure not to miss out on exclusive rewards only available during the livestream and an offline after-party that will be announced during the show.
Goddess of Victory: NIKKE is preparing for an upcoming event called ACPU! FREEZE! that scheduled to happen on October 19th. This event will introduce a new storyline, a special rare card (SSR), fresh items to trade with (Commodities), and various other exciting features. Let's delve into the details of this highly anticipated event and discover what surprises Level Infinite has prepared for its players.