Throne of Three Kingdoms Free Redeem Codes in October 2023
Throne of Three Kingdoms
is a new turn-based strategy game developed by Gacraze Entertainment Limited. Players begin the game with three kingdoms and have the opportunity to build powerful armies led by legendary heroes from these factions. As it was recently released, players will receive free redeem codes that can be used to obtain valuable in-game rewards and defeat their enemies. To make sure you don't miss out on any of these incredible rewards, check out this comprehensive guide for Throne of Three Kingdoms redeem codes.
How to redeem free codes in Throne of Three Kingdoms
It is clear that the game has a redemption center where players can redeem their rewards by entering newly released or added codes. To claim your rewards, follow these simple steps and stay updated with the latest codes.
Download Thrones of Three Kingdoms on mobile.
Begin your adventure in Throne of Three Kingdoms on any device and finish the initial quests, which serve as a tutorial for beginners.
Select Welfare to open the section.
Tap on the Redeem Center option to open the redemption center of this game.
Type in an active redeem code, and click on Redeem to claim your rewards from the Mail.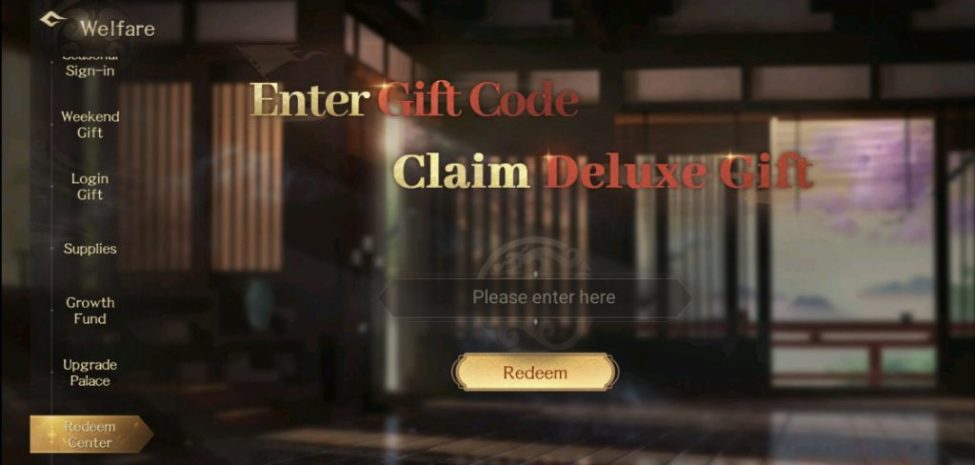 By following the simple steps mentioned above, players can easily unlock all the rewards by using available free redeem codes. Throne of Three Kingdoms is a thrilling strategy game that motivates players to use their leadership and teamwork abilities. Therefore, it is recommended for players to take full advantage of the codes provided by officials in order to strengthen their rule even further.
Throne of Three Kingdoms free redeem codes and rewards
Fortunately, the officials have developed a valid redeem code for players to access the rewards that are available. Consequently, it is important for players to adhere to these codes in order to receive valuable gifts.
100LORDSCELEBRATION -100 Ingots
TOTK2023 – SR Hero-Lady Zhen x 1, 200 x Ingot, 10 x Action Point, 5 x March Point, 1h Speed-up x 5, Lightning Thunder Frame x 1
How to get free redeem codes in Throne of Three Kingdoms
Throne of Three Kingdoms offers exciting and strategic gameplay where players can take control, exert power, and establish a strong reign. The creators of the game, Gacraze Entertainment Limited, aim to make their product accessible to a wide audience. To achieve this goal, they provide free redeem codes that come with valuable rewards for the players.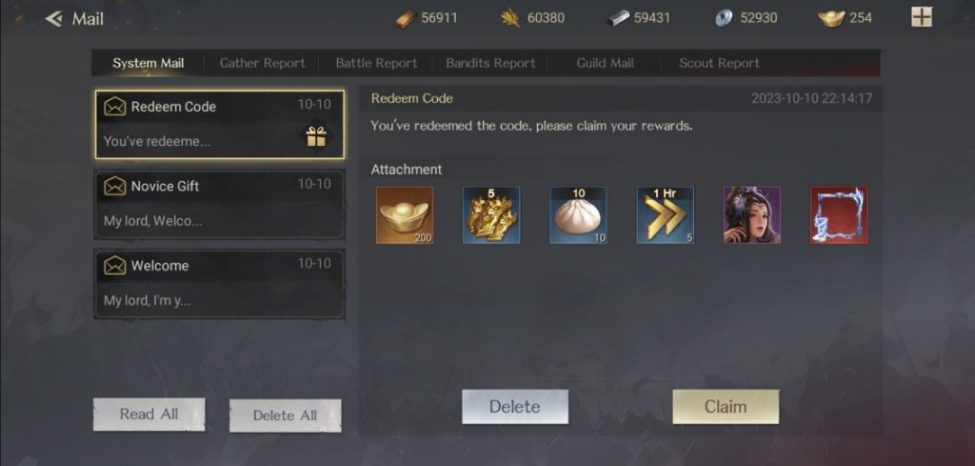 Now, users may have a common question about how they can access the newest freebies. The process is simple for game enthusiasts as they just need to stay updated with official announcements from the creators on social media platforms like Facebook, Twitter, and Discord.